Family space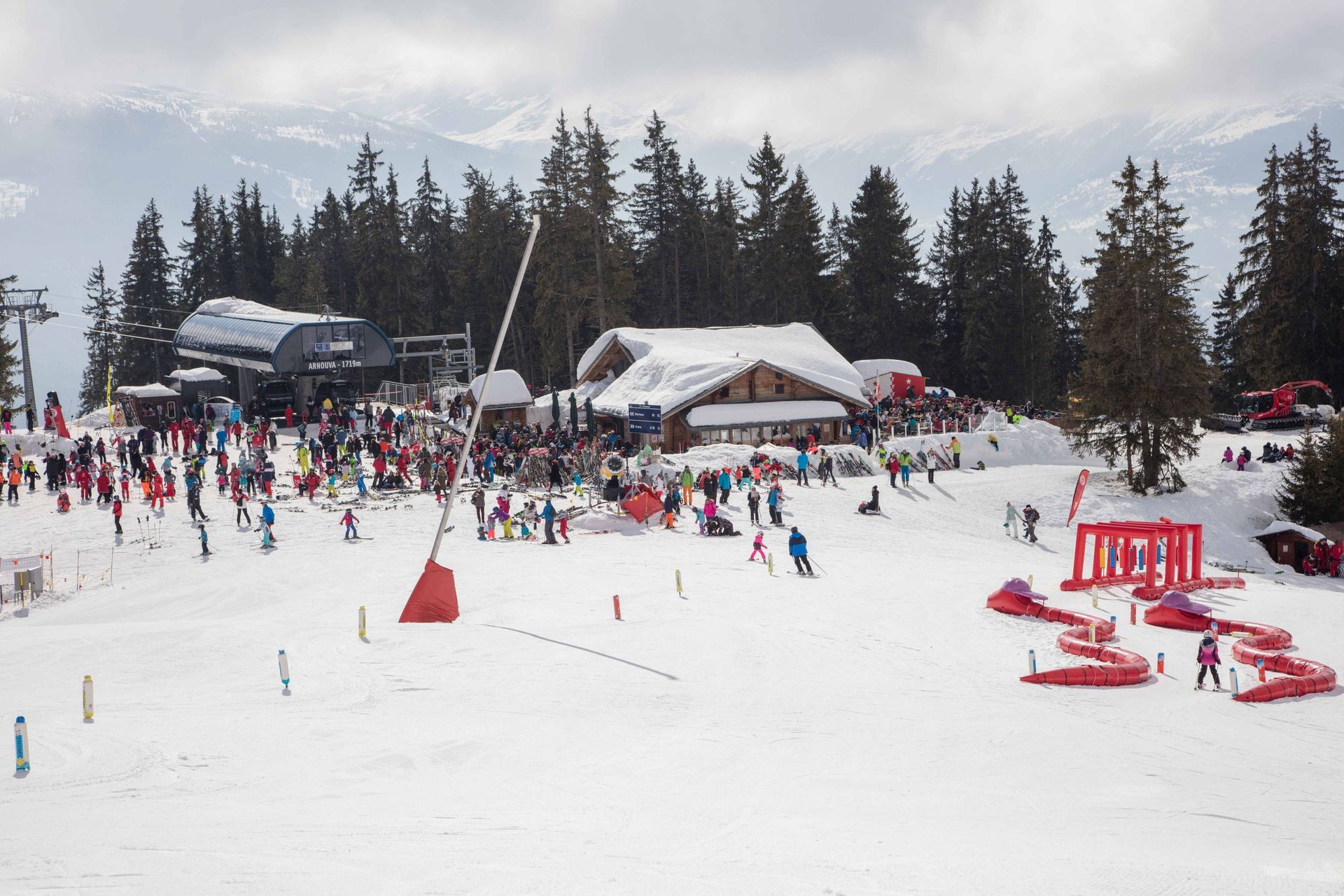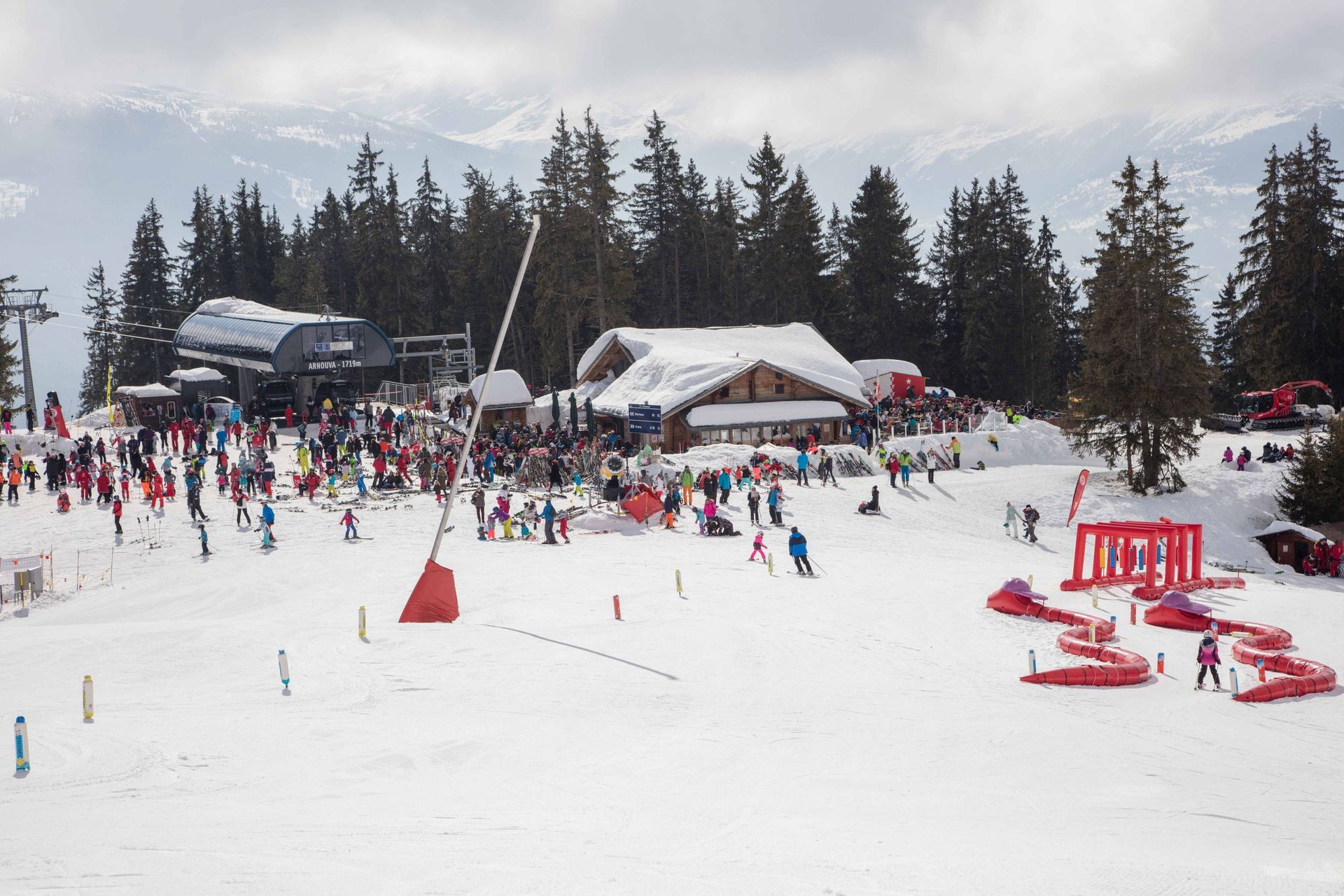 Arnouva - the family area
We are convinced that holidays, winter sports and adventures are meant to be shared. Whether you are with your family, with young children, visiting as a couple or with friends, the Arnouva area is a fabulous place where you will hold many memories. Located at the top of the Montana-Arnouva cable car, the family area is accessible (for pedestrians and skiers) in 3 minutes from the centre of Montana.
Younger and novice skiers will meet at the Jardin des Neiges, while those looking for a bit of relaxation will enjoy the sunny terrace at the Arnouva restaurant while keeping an eye on the rest of the family. On Saturday nights, we will rendezvous to enjoy the night skiing on the Verdets slope and to enjoy the delicious Italian cuisine served at the restaurant. The Arnouva is also Santa's favourite place and a venue for other events such as Carnival and the Crans-Montana Snowparty.
In summer, you can also go skiing! This activity can be discovered at l'Arnouva in mountain karting, with family or friends. For the little ones who want to do like the grown-ups, electric quads are available at the Seven from the Barzettes-Violettes cable car.
Access to the restaurant and the mountain with the Montana-Arnouva gondola costs CHF 15.
Remontées mécaniques de Crans Montana Aminona (CMA) SA · P.O. Box 352 · 3963 Crans-Montana · Switzerland