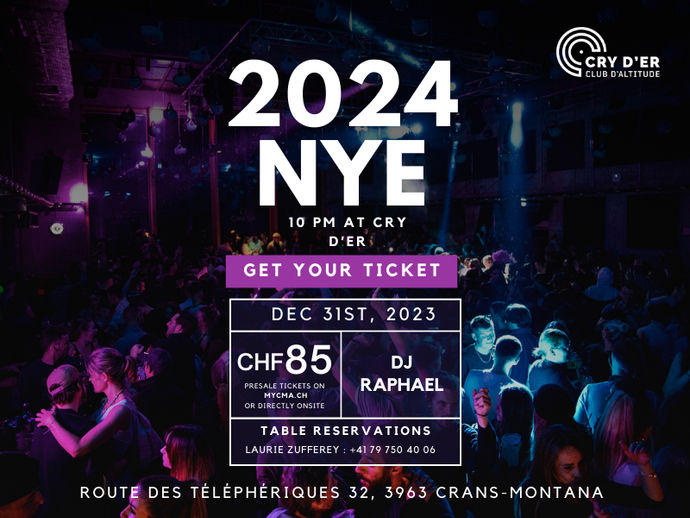 New Year Party
Dance the night away at the Cry d'Er Altitude Club with DJ Raphael!
Join us for a night of pure magic at Cry d'Er Club d'Altitude, the iconic venue overlooking the snow-capped peaks of the Swiss Alps. The countdown to the best night of the year starts at 10pm on 31 December.
Your evening will be hosted by the talented Dj Raphael, who will have you dancing the night away with his exceptional selection of music.
For an even more exclusive experience, book your table now by contacting Laurie Zufferey on +41 79 750 40 06 . Enjoy personalised service and a breathtaking view of the fireworks as they light up the valley.
Tickets will be available online soon.
Join us for a memorable New Year's Eve at the Cry d'Er Club d'Altitude and make it the start of an exceptional new year.
Remontées mécaniques de Crans Montana Aminona (CMA) SA · P.O. Box 352 · 3963 Crans-Montana · Switzerland